LOSMAT Mobile Features
LOSMAT is one useful academy management mobile app with all features required to manage your school
Timetable Management
A timetable is an important module in school to maintain discipline and regulation. It provides an overall information about the flow of lectures in school.
Attendance Management
Attendance of staff and students can be reported through app. Teachers can mark students attendance through their mobile using their separate account.
Work Assignment Management
Teachers can schedule assignments or homework to their students and can review the work.
Student Management
The details of the students from admission to reliving is well formulated and maintained in LOSMAT followed by a report.
Administrator Management
Admin can view all the incorporated functionalities in the mobile application.
Examination Management
Admin or teachers can upload student exams marks.Students and them parents would be directly view marks of students.Also students and parents view subject wise mark with grades.
Communication
LOSMAT's chat module helps the two way communication efficiently. It smoothens the interaction between students, staffs and Admins. System will store all conversation details and you can check and scroll down the entire conversations anytime.
Live Streaming and Recorded videos
Losmat makes learning more advanced through live streaming and videos based on class, subject and topic.
GPS Tracking For Vehicle
Tracking is accessed through mobile application.This feature gives assurance to both school administration and parents. Vehicle Information, Vehicle Route Information, Map route of vehicle, Tracking of vehicle.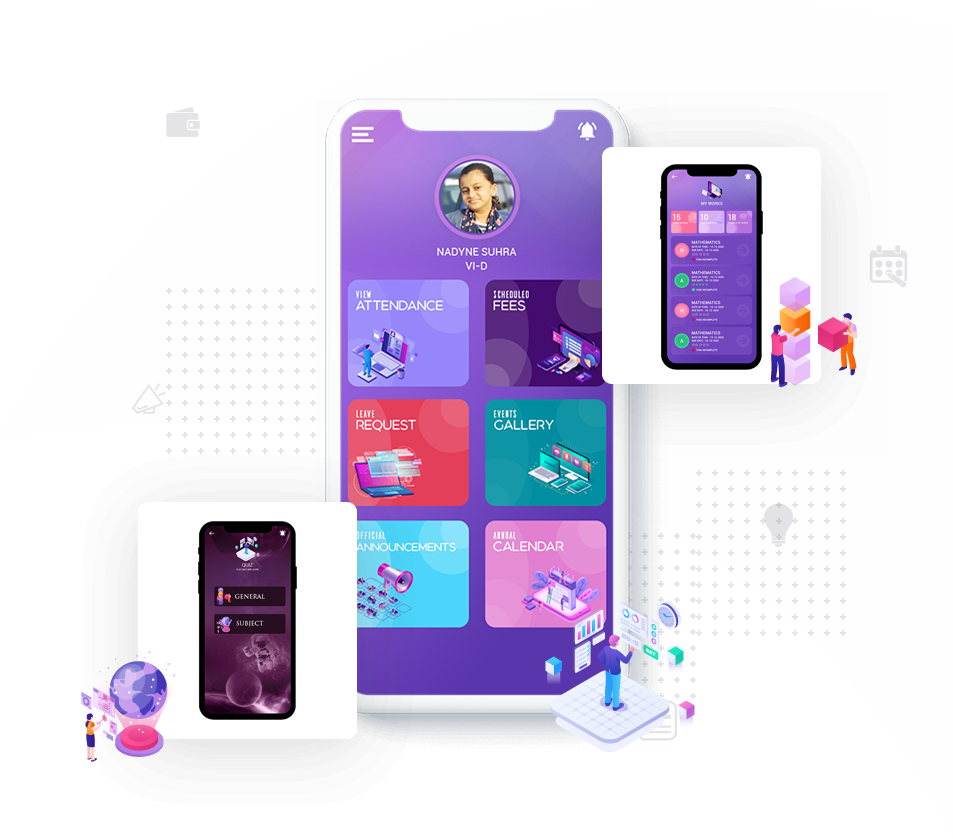 Syllabus Management
Teachers can manage the syllabus through marking daily topics.
Reports
Techers needs to be informed at all times on every aspect of students performance. LOSMAT provides reports which are beneficial to track the students performance.
Quiz
To develop the competitive spirit in students, LOSMAT added quiz module based on their subjects.
Weekends & Holiday Management
An annual calendar is included to inform the weekends and holidays.
Announcements
Accessing school announcements are made more convenient through the mobile application.
Fee Management
Fee Management for school can be easily done from an android app. All information about fees is provided to parents via push notification. as well as in the student login. So there maybe record present with student ,parent and school for minimal mistake.